The i4 Neuroleader Online Course
Create the leader in you!
The i4 Neuroleader Course, based on the i4 Model
, proposes a novel approach and a more cost-effective way to re-awaken the leadership powers within you.
Whether you are an entrepreneur, educator, change agent or business leader, understanding your biology will help you gain insights into yourself and prepare you to make better decisions, motivate others and acquire a new perspective on life.
This Program Guide contains:
Why you need to develop your own leadership
Content overview of the i4 Neuroleader Online Course
Learning Outcomes & Benefits
Your Presenters
Frequently asked questions
The i4 Neuroleader is an amazing program that any individual can and should experience to gain a better understanding of what they can do to grow as a person and express the best of who they are.

FRANCOISE NICOLOFF

Brain & Hearing Expert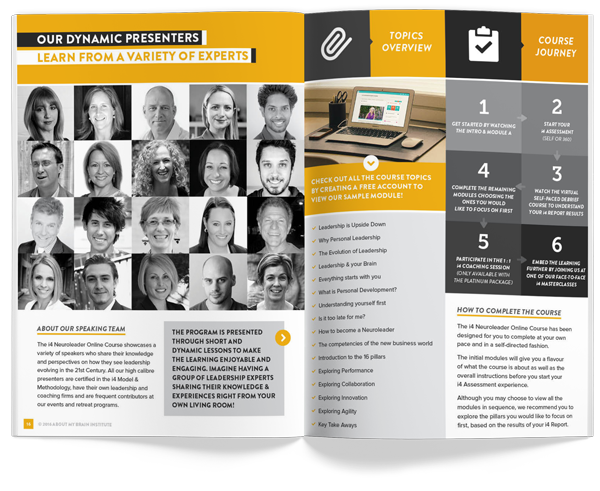 Human Incite helps organisations connect the hearts & minds of their leaders & teams to align behaviours, execute strategy, develop meaningful connections & create awesome places to work.
We are an authorised i4 Partner of the About my Brain Institute.