Learn more about
The i4 Tools
Quantify and Track the Abilities of the Future
What's in this guide?
A comprehensive outline of our research & products!
This assessment suite can be used by individuals, teams and organisations seeking to improve the competencies and abilities that are required to lead in the Imagination Age.
This Product Guide Contains:
Detailed product description
Research & development of the assessments
How the tools can be used with your team or business
Development path after measurement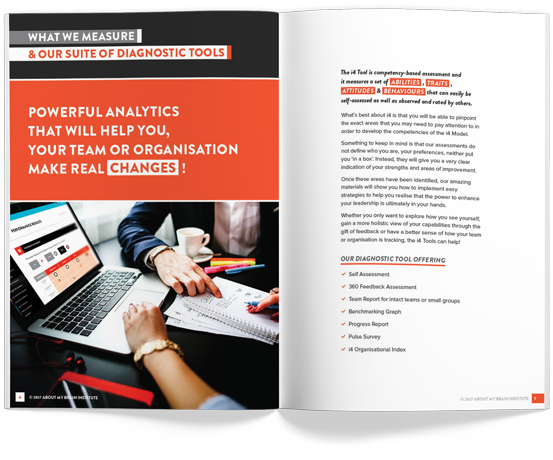 Human Incite helps organisations connect the hearts & minds of their leaders & teams to align behaviours, execute strategy, develop meaningful connections & create awesome places to work.
We are an authorised i4 Partner of the About my Brain Institute.